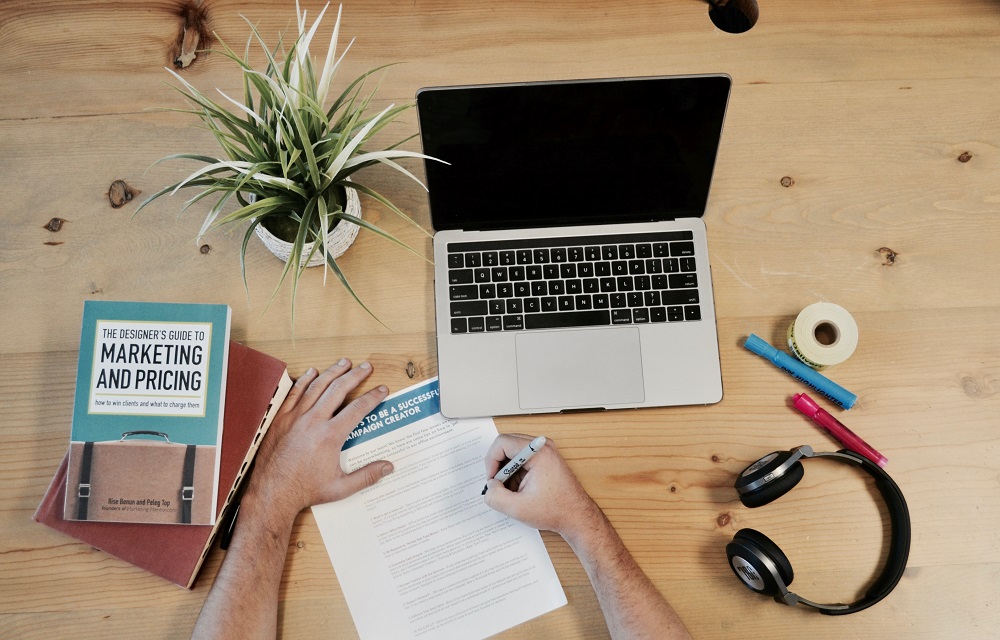 Guest Blog - An Insight into Working in Marketing
Author: Lorna Posted On: 18 January 2021
Lorna aged 22 from Chesterfield, graduated with a degree in Events Management with Advertising last year, and she's just starting her master's in Advertising and Marketing Communications this January. She's just started a social media tips and tricks Instagram page to give advice to others and to keep herself busy throughout lockdown she's started a blog!
There is so many different marketing jobs out there within the world we live in, but I wanted to concentrate on the one that stands out to me the most! From recently starting my own marketing page on Instagram I have most certainly come across many people who are Social Media Managers, and not many people understand exactly what the job includes and that you do not actually have an education in marketing or business in order to be successful.
The Instagram page that I set up recently has come so far already and all thanks to the wonderful supporting girls that I have met over social media. I decided from meeting all of the girls that they each have different backgrounds and I wanted to keep it real by asking some questions to a few of them to show you what anybody can achieve.
The first question that I asked was " What is your name, where are you from and how old are you? " – As you can see there is a variation of people from around England; I have also connected with people from America!
1- " Antonia, 19 from London. "
2- " I'm Abi, I'm 21 and I'm from Cheshire in England. "
3- " Hey, Im Mailena and I'm from Buckinghamshire! I'm 18 and I'm in the process of launching @oatmilkstudios_ as an agency. "
4- " My name is Chanel Welton, I am 22 (23 on Sunday) and I'm from Leicestershire. "
The next question that I asked was " what job do you do? " – The job roles here are insane, even though each interviewee works within the marketing industry; each person has their own flare.
1- " I am currently studying for a degree in accounting and finance but am doing freelance social media management. "
2- " I work as a digital marketing assistant at a gym. "
3- " I'm what you call a SMM but in reality my job is everything from VA to PR to blogger and tiktoker! My little agency is focused on Social Media Marketing which is constantly changing so as job description doesn't last for longer than about 2 hours. "
4- " I work as a social media executive for a beauty agency and a freelance social media manager! "
Onto the third question asked the girls " How did they get into marketing and what they would say to anybody who is wanting to start? " – Showing the different aspects of how people from different areas get into marketing and allowing each individual to process their passion across creatively. Each individual explains how important it is to just go for it and have a can-do attitude, if you have a love for social media why not change it and turn it into a job?
1- " I have always been designing and creating, but more recently I have been seeing so many wonderful girls Instagram's about how they have turned their passion into a career, and motivated me to do the same, I would say to anybody who is wanting to start to DO IT! You don't even need a large following to start, I had my first client at 100 followers, as long as your putting out good content people will want to work with you. "
2- " I never thought marketing was going to be something I wanted to do; I applied for a Digital Marketing Apprenticeship and got it! I loved every minute of it and carried on working there after. Starting out- take every opportunity! I am so glad I went straight for it, I was scared but once I started I loved it. "
3- " Never got ' into marketing '. We are all in the 21st century born as consumers, it's how learn to manipulate the concept. I would say I got into marketing when I first watched a TV ad whenever that was. I'm a creative person and I think marketing- whatever that actually means - can only survive with creativity. What I would say to someone who is wanting to start is you've already done it. You have already found the 'want' to start so you're 99.9% there. It's that want that will sell and drive your business. Write down right now why you want to and repeatedly spray that everywhere. Make it come across in every fact of your brand or business because that is all you have and all you ever need. "
4- " I discovered in the middle of lockdown 1.0 that I had a passion for social media marketing and just applied for as many jobs as I could! I didn't study marketing so I had no prior experience, but did online courses to learn the basics. I have a recent post about how I got into marketing that explains this more, as for what I would say for anybody wanting to start is learn as much as you can from online courses and build a community! I have learnt so much from other marketers on Instagram and from starting this account! "
Each Social Media Manager that I have interviewed have routines and plans that they stick to each day and I love this, being organised is a key skill that is needed in order to manage social media especially when you are managing more than one account; here are some of the routines that they have from morning until dawn –
Morning- Uni work done!
Midday- Check all emails and finish essays.
Afternoon- Creating content for my own page as well as my clients!
Morning- Get up and answer emails and messages.
Afternoon- Spend time creating and scheduling content as well as coming up with new fun ideas for content!
I roughly get in around 4 hours of Uni work a day, including lectures and seminars.
I work a to do list ( however long that takes. )
One thing I do everyday without fail is workout, because i noticed such a difference when I don't. It helps me detox, destress and reset for the next day- that's why I love doing it in the evenings.
I wake up and normally go through my emails and have a cup of tea!
Then I spend most of my day creating content and researching!
Then in the evening I engage with people on my account!
Finally, as we all know the algorithms on Instagram are constantly changing and evolving, therefore I wanted to know what secrets each individual had about how to be successful on social media, I know from experience it can be daunting wanting to start something new but success is what you make it! It doesn't always have to be about followers and likes, showing your passion and what you do with some form of realism is the key to success as people love to see a true story!
1- " Keep motivated! it's gonna take some time, but I promise it's worth it in the end! "
2- " Success on social media I don't think can be measured! BE YOURSELF, it's the key to getting people invested in you and your profile, I have learnt so much about myself by being myself and loved every second of it! "
3- " I think the biggest secret to social media is that there aren't any. Social media doesn't allow for things to be kept quiet, if there's a new hack or trend you will find a way of getting it. Do lots of research weekly (including your own experimentations), and you will find the hacks. Keep up to date with trends and new hacks to create your own personal strategy. "
4- " Engagement is key! Connect with like minded individuals and see them as friends rather then competition! It's all about supporting each other on here! "
If you've made it to the end of the blog, I would love to say a big thank you and I would love to know if this has inspired anybody to starting up their own business account or something just for fun. As I said right at the beginning, I recently have started my own account, and it is one of the best steps I have taken! Having met many girls on social media who also have a passion for marketing is great, the industry is packed with support; as one of my interviewees said, see them as friends not as competition! I thank each interviewee for helping me with answering questions and inspiring me daily!
Give us all a follow on insta!
Me- @marketingwithlorna
1- @antonia.smm
2- @intheknowmarketing
3- @oatmilkstudios_
4- @socialwithchanel
Lorna x