Our impact
ICE-21 engaged numerous students from universities all over the UK:
133 Students

in

48 Teams

from

27 Universities
ICE-21 Winners
Congratulations to the winning teams:
Brunel's Angels

FlyApply

GenerationFuture

Power Seeker

Sustainable Agriculture

Ethia
ICE-21 Finalists
Congratulations to these teams for presenting in the finals of ICE-21!
Pill-ing Better

The Optimist Team

OmniRide

Team Anything Really

Wallaby

Accord

Renovation Earth

Luminote

To The Moon

Blue Owls
Here are the tracks the ICE-21 contestants worked on
Download the brochure to find out more information about the tracks
The Grand Finale of ICE-21: The Final Pitch
This is the entire recording of the pitch session at the end of Phase-2. Watch how all 16 teams got on!
Skills developed
Now that students have completed ICE-21, what skills and experiences can they share with employers?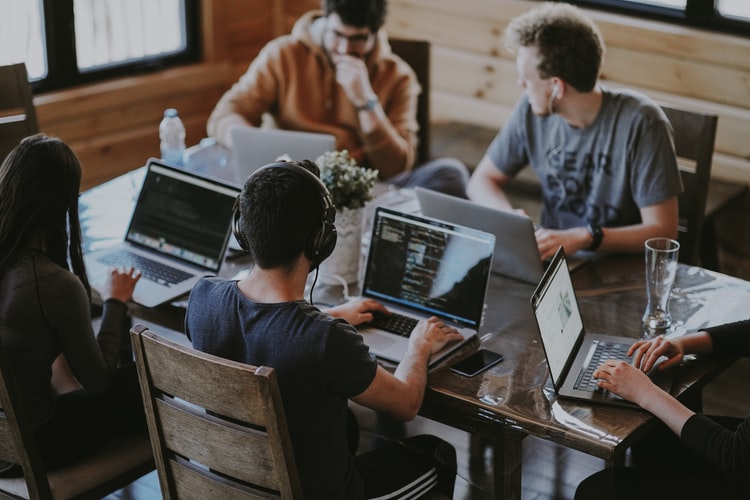 Accord from the from the Social Impact track created 'Flo-box' a subscription service for feminine hygiene products. They brought to light a very important issue, regarding period-poverty and created a business venture to tackle this issue. Their idea revolved around creating convenient kits for consumers with a correlating donation element to those who do not have access to period products.
Brunel's Angels from the Consumer & Retail track created an app called 'Dash'. Their app would allow users to easily find items in store without the need of personal assistance from staff. Users could even upload their weekly groceries and the app would create a route accordingly. Users could also explore recipes on the app and through selecting desired options the app would automate a shopping list and store route to collect the items.
Ethia from the Consumer & Retail track tackled the issue of sustainability within the fashion industry. They did through the idea of a web extension which would help online shoppers make conscious, informed, and ethical choices. The web extension would create a pop up, when visiting fashion websites, to offer information on the practices of that company to the consumer.
FlyApply from the Social Impact track came up with a solution to help students traverse the graduate job market and land the job of their dreams. Their idea was in the form on an app which allows users to discover opportunities and track their job applications. The app would have additional features to help students with their careers, such as personal performance insights and applications statistics.
GenerationFuture from the Social Impact track created their business idea 'Tulet' to allow students to rent items for student halls. GenerationFuture addressed the student market through their business idea, aiming to resolve student financial stress. They came up with the inventive idea of being able to rent expensive, household items such as irons, speakers & hovers on a cheaper, per-use-basis.
Luminote from the Social Impact track came up with an app to promote productivity and mindfulness for students. Their app featured productivity tools to help students cope with stress and work life balance.
OmniRide from the Mobility track came up with a platform to help you with your day-to-day needs. They came up with a platform to assist users with their different needs of commuting and offer transportation for any necessity at a much cheaper cost.
Pill-Ing Better from the Health & Wellness track created a business around helping people keep on top of their pills. Their focus was helping people who not only struggle with remembering but also using technology. They came up with the idea of a digital assistant and physical device to dispense pills in accordance with an individual's prescription. This device was created to be user friendly for non-digital natives.
Power Seeker from the Health & Wellness track created an App to help improve athlete's performance. Their research uncovered a real issue in the sports industry with girls less likely to be involved in sports then boys. Furthermore, they wanted to resolve the lack of learning opportunities in female focused sports. Their app measures stats for netball players and creates tailor feedback to help improve their techniques.
Renovation Earth from the Consumer & Retail track explored the issue of sustainability within the fashion industry. In their research they uncovered a key issue to do with the environmental activities involved in create fabrics, even eco-friendly materials such as organic cotton. Their business venture resolved around creating long lasting fashion items made from biofabrics.
Sustainable Agriculture from the Social Impact track came up with 'Agriculture-Connect'. Their app connected farmers with smart technology suppliers and software professionals. This way farmers could learn more about purchasing new technology to improve their potential yields.
Team Anything Really from the Consumer & Retail track came up with a website for user to navigate their local high street. The app would help local shops drive up businesses whilst consumers could shop conveniently at home, knowing they were supporting these local ventures.
The Blue Owls from the Health & Wellness track came up with 'AlexEase' a personalised mental health app. The aim of the app was to help users recognise their emotions, particularly those suffering from Alexithymia. The app would use AI to analyse their facial expression and voice patterns.
The Optimist Team from the Social Impact track came up with a Charitable Book subscription service. The purchase of books from their business would operate on a buy one and donate one model where purchase results in sending a book to someone in need and without access to such resources.
To the Moon from the Consumer & Retail track came up with 'Sustain-A-Local' encouraging users to shop locally and organically. The app would connect local producers to local consumers. Their business venture aimed to make shopping locally super convenient for consumers and helped local producers bring in business.
Wallaby from the Fintech track came up with a fintech platform called 'BUILD' to create a space for informed investing for future investors. The app provides an opportunity for students to become finical free through investing. Their fintech platform would utilise advanced technologies and AI to create a simulation investment portfolio.
Interested in other events like ICE-21?
What are you waiting for?