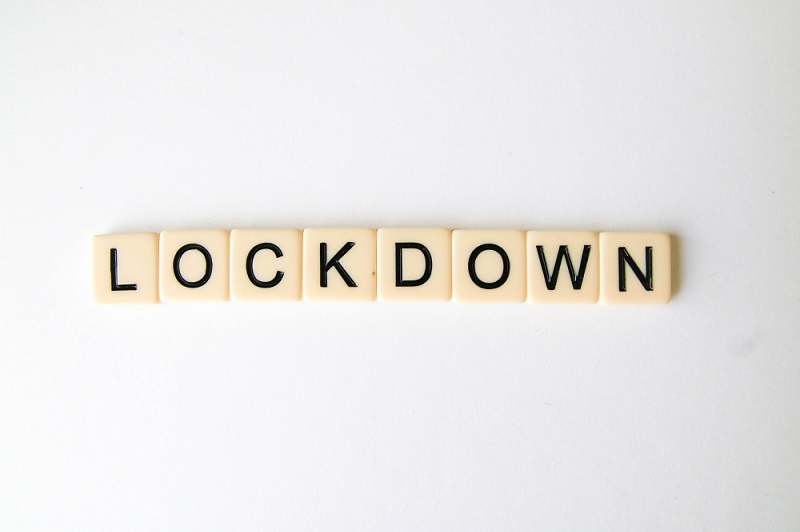 Tips to get through lockdown
Author: Georgina Dick Posted On: 12 January 2021
This Lockdown announcement came as a bit of a disappointment, with most of us desperate to get back to normal. However, now that we are here, we need to move on and make the most of it. On a positive note, we've already made it through two Lockdowns, so here's to hoping it'll fly by, and in the meantime, here are some tips to get you through it…
Tips for making the most of Lockdown

1. Stay active
If you can summon the motivation to get out the house or off the sofa, it'll really make a difference. Don't think of it necessarily as staying fit and healthy but more about staying curious of your surroundings.
2. Stay in touch
Sometimes it can feel easier to shut yourself off from the world, but your friends care about you and need you as much as you need them. Organise zoom movie nights, workout sessions, quizzes, baking, cocktail making … there are infinite ideas you can come up with.
3. Listen to music
If you need to drown out the world, now is a good time. If you have some spare cash kicking around invest in some good soundproof headphones or a speaker.
4. Get some routine
If you are finding your sleep cycle is all over the place and you struggle to work, get back into your old school routine. You can set the parameters for yourself that you want to live by and try sticking to them.
5. Make small commitments
Don't overwhelm yourself with huge promises to run a marathon. Take one day at a time and see how you go.
6. Stay inspired
Change up your routine, get creative and find things that inspire you to escape the boredom. This can be anything from redecorating your room, painting, to letting loose and playing some video games. We would also highly recommend checking out your University's art society to see hobbies they suggest and new events they might be hosting to help boost your creativity.
7. Pick up a new hobby
Exploring a new interest is both a great way to maintain motivation, expand your horizons and help move along the time. Your progress will help break up the month and make you feel more positive about the time passed.
8. Take on an Internship
Giving yourself a bit of purpose can really help during Lockdown. If you're looking for an internship you can do virtually and part-time around your studies head to our website to explore the opportunities … http://www.projectset.com
Where to find help
If you are struggling mentally with the weight of the Lockdown or know of a friend who might be struggling, there are large number of people you can speak to. To read more about dealing with mental health whilst at university, read out blog article … 'Mental Health at University'
Looking for help?
Mind
Website: https://www.mind.org.uk
Supportive Chat Room: https://www.elefriends.org.uk
Infoline Call: 0300 123 3393
Infoline Text: 86463
Samaritans
Website: https://www.samaritans.org
Phone: 116 123 (available 24 hours a day, 365 days of the year)
Email: jo@samaritans.org
Anxiety UK
Website: https://www.anxietyuk.org.uk
Text Service: 07537 416 905
Campaign Against Living Miserably (CALM)
Website: https://www.thecalmzone.net (webchat available here)
London Helpline: 0808 802 58 58
Nationwide Helpline: 0800 58 58 58
SANE
Website: http://www.sane.org.uk/
Helpline: 0300 304 7000
Text Care: http://www.sane.org.uk/what_we_do/support/textcare
Papyrus (Prevention of young suicide UK)
Glasgow University Positive Minds
IC Reflections
Instagram: @ic.reflections
The Depression Chronicles
Instagram: @the_depression_chronicles11