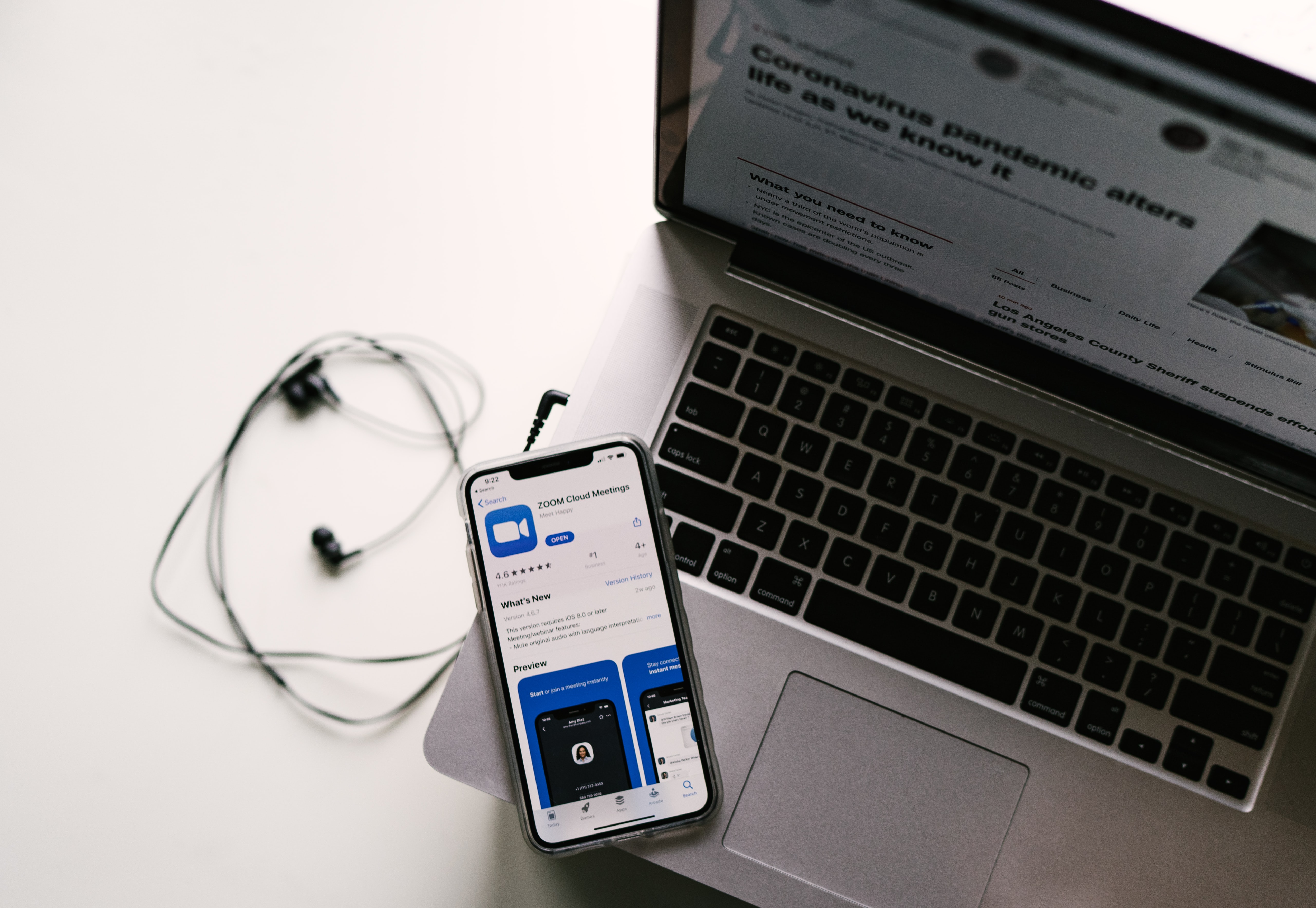 Virtual Summer Internships: how did they go and is this the new normal
Author: Georgina Dick Posted On: 10 September 2020
Virtual Summer Internships: how did they go and is this the new normal?
The COVID-19 pandemic has changed how many businesses operate, forcing them to overcome obstacles and adjust to a new post-COVID world.
With the summer season of internships meant to commence amid the crisis of lockdown, many companies were faced with a tricky decision. To cancel these internships would not only be a massive loss to the current student cohort, but also limit all the opportunities companies capitalise on to develop their new crop of incoming graduates.
In light of this, many companies have adapted and moved their internship programs online. In the UK companies such as M&S, Google and Vodaphone have all set up short-term, virtual internships experiences for keen students. Similarly, many of the cities' top firms, including Morgan Stanley, Citi, JP Morgan, Barclays, UBS and RBC, held virtual internships this summer (Reuters).
A Review of the Virtual Summer internship Programs
For years, the world of internships has been set in stone, with the usual 8- or 10-week schemes taking place in the summer period. It is interesting to report back on the success of these virtual internship schemes, as before they commenced there were widely held reservation as to whether they would work.
One of the biggest worries associated with moving online was the lack of social connectivity. In the New York Times' book; 'The Definitive Book of Body Language' it discusses Albert Mehrabian research into body language. What we have learnt from Mehrabian research is that the majority of our communication does not necessarily come from how you verbally articulate something but moreover your body language. In fact, according to Mehrabian 55% of communication is non-verbal.
For example, the term 'there's the door' can mean hugely different things depending on the inference of the speaker. Are you being fired or simply shown around the office? Picking up on the meaning of such a phrase relies upon the social cues you can grasp at the time.
This is why people worried for the viability of virtual internships, as they feared communication would be compromised by the lack of interaction and body language conveyed over a screen.
However, in light of this scepticism the majority of interns reported positive reviews of their experiences. To respond to these challenges many companies took precautionary steps to ensure that there were smooth communication channels available to the interns.
Furthermore, Goldman Sachs whilst delivering the usual training they provide, also offered a wealth of virtual social activities to engage their interns. These including networking lunches and hackathons over Zoom (Reuters).
For students the value of their social life holds a significant weight in their decision to embark on an internship. This is reflected in the changing trends in recruitment as many companies put a lot of emphasis into advertising the social benefits of their schemes. Through doing so they seek to offer a social internship experience in order to entice the new crop of millennial graduates.
Consequently, whilst also ensuring the effectiveness of communication channels, it is crucial that an element of sociability is sustained for virtual internships to be a success.
On a more positives note many important lessons were taken away from these experiences. Bank of America reported much success with their Student Leader's program. Their student leaders have reported that the new program has really helped them build self-confidence and develop over a longer period (Forbes).
The effect of working behind a screen can be very positive, as the environment of being in your own home helps nurtures and build confidence.
One of the positive sides to virtual internships is the accessibility. Many companies were able to take on more interns through offering a more generalised schemed that could be expanded and rolled out to a bigger cohort.
For example, this model has also been taken on board by leading legal firm; Clifford Chance, and consultancy firm; PWC. PWC's remote experience was held to high regards by those who partook, with good communication channels and effective monitoring of all of those who were involved (Consultancy.org).
These schemes helped give an insight into working with the companies, a crucial aspect of internship programs. With the short length of the project this allowed students to try multiple internships throughout the summer, facilitating a great skillset and helping them figure out what they want to be in the future.
The accessibility of the internships also helped promote workplace diversity. Without the usual location parameters in place, students could work for whomever they wanted.
Virtual internships could be key to the future of recruitment as they help give much needed access to less advantaged applicants.
The flexibility of being able to work wherever and whenever was also much appreciated by the interns. This could be useful looking into the future as interns could even balance virtual internships around their university studies across different points of the year.
The Future of Virtual Internships
Before the specific conditions of this summer, virtual internships had not really been given a chance. However, in light of the success from this summer it is clear that they are here to stay. Not only are they here for the long run, we also might suggest that they are part of a far bigger movement.
We've seen over the years many aspects of our lives move online. You can attend university on the web, through the open university, or even pick up a date, through online dating apps. In business the transformation to digital has occurred across many sectors, ranging from online grocery shopping and fast fashion to the AI technology used in video interviews. The pandemic merely has catalysed and accelerated the growth of a phenomenon whose time has come. If you would like to know more about the benefits of virtual internships check out our blog article on … 'Flexible online internships - access anytime, anywhere'.
How to get a Virtual Internship
If you are interested in getting yourself onto a virtual internship program here are some tips to get you started …
First of all, make sure your CV is up to scratch and that you have a list of achievements that would suit a job application. Having both of these easily accessible will make the process both smooth and quicker.
Now that you have your documents ready to go, its time to search online. If you want to check out the virtual schemes available on our website head to … https://projectset.com/students and sign up today.
When you are searching try and identify a project that is right for you and apply!
If you want to know more about how to make your application stand out check out our blog article on … 'Beat The Elite: How To Outshine Oxbridge For Graduate Roles'.
We wish you the best of luck in your job hunt and if you have any questions or comments, we would love to hear from you! Check out our social media and drop us a message or fill out the contact form on our website … https://projectset.com/contact