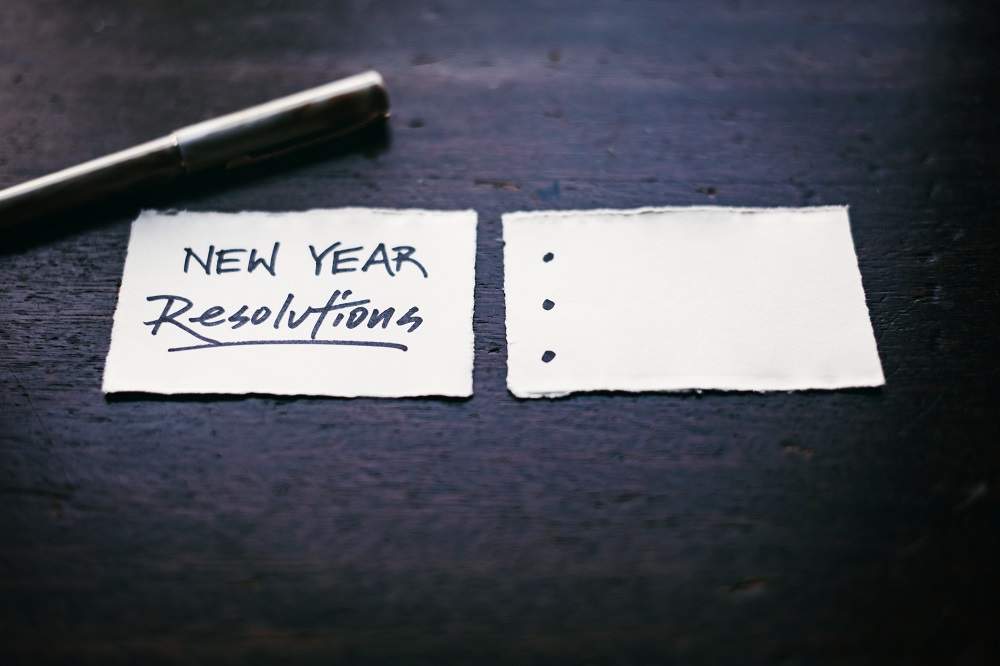 New Years Resolutions for Small Businesses and Entrepreneurs
Author: Georgina Dick Posted On: 06 January 2021
With 71% of business adjusting to working remotely and 35% grappling with changes in employee activity it is evident that 2020 has been a turbulent year for most small businesses (SHRM). In light of this we wanted to share our New Year's Resolutions, looking forward to the year ahead…
New Year's Resolutions
1.Be ready for change.
If we have learnt anything from this year, it is important to be ready for change. To do so we must be flexible and adaptable.
The difficult thing about change is that often it cannot be predicted. None of us saw the Covid-19 Pandemic and weren't ready for it. However, if we cannot predict change how do we prepare for it?
Preparing for change is much more about a mindset than any certain activity or plan. Being able to remain calm and think laterally will help you to optimise change.
Opportunity management is about proactively looking for risks that matter whether they be threats (down-side) or opportunities (up-side). This way we can try to make our own luck through managing down-side and up-side risk (David Hillson).
2.Reconsider the benefits of working virtually.
In 2020 the majority of businesses, 71% (SHRM), had to adjust to working from home. This meant utilising new technologies for communication and adjusting to a new work lifestyle.
Despite the change, for many this was a positive experience. It decreased the office commute – the usual hours spent packed into a tiny train carriage or sitting in traffic could be regained for personal time or a lie-in. The additional benefit of this is of course that it is more eco-friendly. Working virtually means you can work from the comfort of your own home and cut out all the office distractions.
Working virtually also can save a lot of money for small businesses, voiding expensive office rents, which can be reinvested later down the line. Similarly, employees will save money on their daily commute. More importantly, it allows businesses to recruit the best talent, wherever they are – be it for full-time, part-time or even internship roles. Check out ProjectSet to find out how smart employers – large and small – are working virtually with motivated interns with great results. You can too; its free to sign up.
This new style of work ultimately has opened our eyes to changing how we operate. Whether you chose to work virtually or coming into the office part-time, it has opened our eyes to the idea that working life can look a little different to what we are used to.
3.Practice Creative Problem Solving.
Working as an entrepreneur or within a SME means you often face challenges that required creative problem solving. You may often find you have to balance capital and resources, which means you cannot opt. for the simplest solutions.
Instead, you must use your creative thinking and out of the box ideas to overcome obstacles.
The year 2020 certainly showed us how many businesses successfully used creative problem solving to tackle the pressures resultant from the COVID-19 Pandemic. For example, Deliveroo launched 'Essentials by Deliveroo', which used their takeaway delivery services to transport groceries to local customers.
To practice creative problem-solving think about having regularly brain storming sessions with your team that help nurture creative thinking skills. There is also a wealth of resources online that can help you develop such skills, such as Think at London Business School and Ted Talks.
Another way to improve your creative problem solving is by crowd-sourcing fresh "outside-in" insights from external, independent talent – including students who often bring fresh thinking and an unencumbered mindset. Check out ProjectSet to find out how industry leaders such as as Bupa, BT, Nestle and Schneider Electric crowd source fresh, innovative ideas from students through virtual hackathons and competitions. Schneider Electric works with student groups every year to brainstorm ideas to make their company more sustainable. You can too; setting up and running a virtual hackathon is fast, inexpensive and highly impactful. To read more about Unihack – our recent virtual hackathon - and how you can run a crowd sourcing session head to … https://projectset.com/unihack-2020.
Looking forward to 2021
Ultimately, we hope these New Year's Resolutions impart some knowledge from what we've learnt in 2020. It was a challenging year, but now we must reflect in order to move on and achieve success in 2021. Best of luck to your small business or start-up and we wish you a happy New Year!