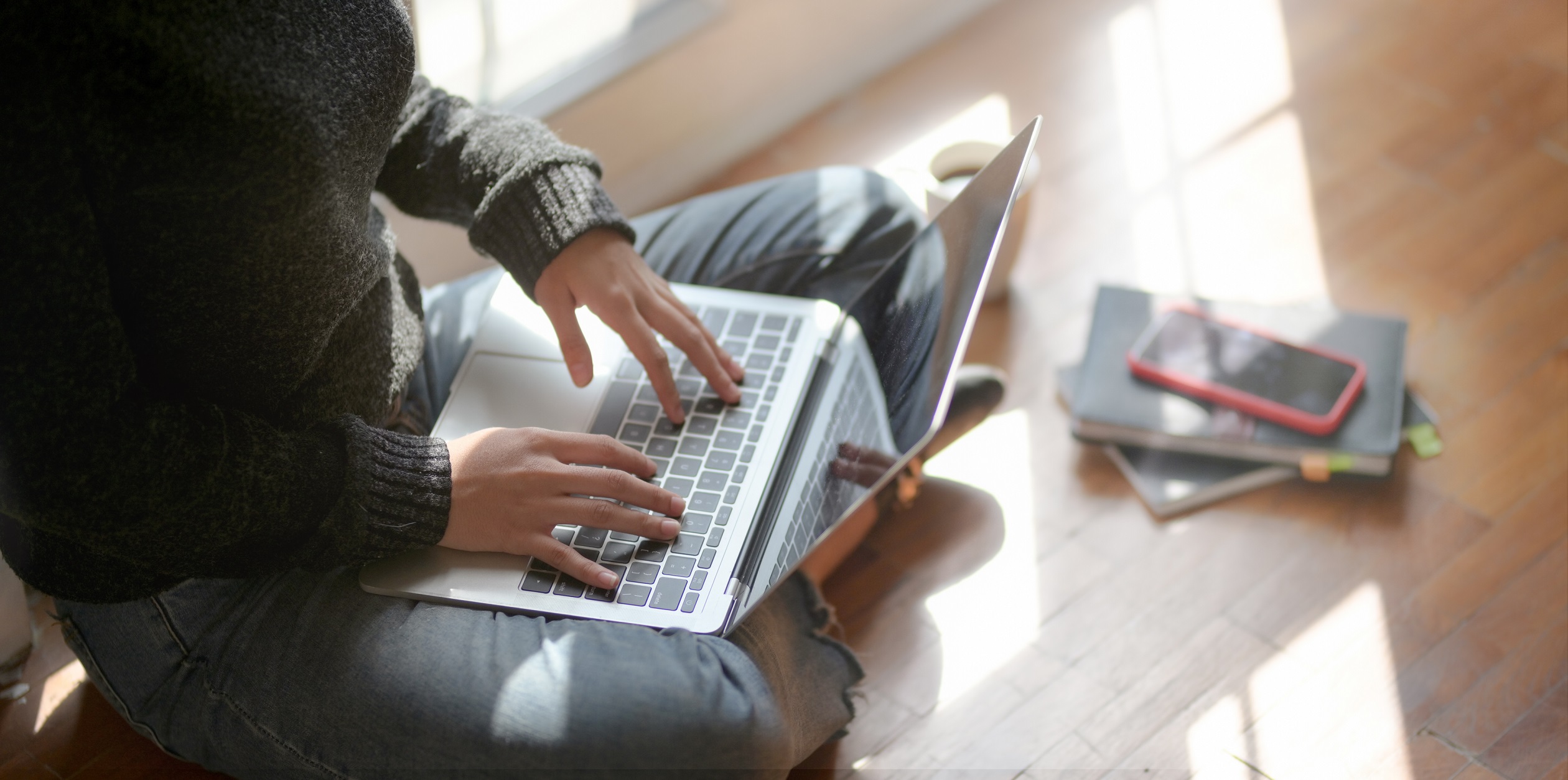 Flexible online internships - access anytime, anywhere
Author: Sachin Jaswal Posted On: 16 April 2020
As the current technological age continues to thrive across the globe, so many new opportunities are arising for companies to grow and expand their business - from more powerful digital marketing that allows them to reach their perfect audiences, all the way to gadgets that simply get the job done faster. By far, one of the best developments we've seen from the world's ever-growing internet usage is how much more businesses are communicating online to achieve growth - and one of the ways this is manifesting is through online internships.
In fact, online internships in the UK are slowly but surely becoming an integral and vital part of running a business and business growth as time goes on. Read on to discover why…
Access to a large and diverse talent pool
For businesses, online internships grant access to a wide range of talent in their particular sector; for example, if a business is looking to boost their marketing, they will have access to a plethora of marketing student talent for their specific project needs. What's more, should the business be looking to boost their talent pipeline for the future, they can remain in touch with students who have worked to a high standard and offer them the opportunity to work for them on a permanent basis once they have graduated.
This works particularly well as internships are a current favourite among students; it offers them relevant, paid work experience while studying their degree, and subsequently gives them the upper hand when they begin applying for jobs after graduation. Online internships in the UK are especially popular, as it means that these students can use their degree knowledge to gain real life experience in their chosen field of study from the comfort of their own home (saving them time and their student maintenance loan money getting to the office), and all year around, instead of just in the summer holidays.
Cost effective and efficient model
Online internships mean that businesses can assign projects remotely, which offers a whole host of benefits; primarily, they will not have to worry about sourcing available desk space for the intern, or any travel reimbursements. With a platform like ProjectSet, line managers will also be able to monitor the work that their online intern is producing at any time, anywhere, and keep in touch with them as regularly as is needed to ensure their work is of a high quality standard and to provide any necessary support and guidance - whether they are half an hour down the road or on the other side of the country! What's more, if you employ multiple interns, you can assign them tasks based on their individual skills and experience, so the quality of the work produced will only continue to increase.
Flexible engagement
Because the online interns you employ are likely to be full time students, they will generally be in university lectures, seminars and tutorials for an average total of around ten hours a week. This means that they will have the flexibility to work on the projects you assign them instantly and with ease, which will save large amounts of time that would otherwise be taken up with trying to arrange in-office hours around university commitments. The time that this "gig economy" way of working saves can then be spent on pressing project work that could be holding up other members of your workforce; for example, if your business works in technology, you could ask your intern to update your company's user manual for one of your products, saving your other employees time that they can then use to focus on actually developing and improving those products.
Sound good? Here's how ProjectSet can help...
These are just a few of the many incredible benefits of employing an online intern. As mentioned above, ProjectSet provides a platform that not only allows users to find their ideal intern or group of interns to them and their teams complete high-quality projects in a timely and cost-effective manner, but also allows them to monitor that work wherever and whenever they want. This kind of flexibility is fundamental to business success in our technologically-advanced world. Whatever your business does or the industry it is part of, online internships can offer a multitude of benefits! To see how our online internships in the UK could help your business thrive today, sign up to use ProjectSet for free until 31st August here, and do not hesitate to get in touch if you have any questions!